Wistman's Wood is one of the highest oak woods in Britain, sitting on the slopes of the West Dart River in the middle of Dartmoor National Park. The dwarf oaks grow less than 15ft high and their tangled branches lying on uneven rocky floor make it difficult for Dartmoor ponies and livestock to enter. Owned by the Duchy of Cornwall, Wistman's Wood sprawls across 9 acres and is easily identified by its charismatic lichens and mossy patches covering the branches and boulders. Perhaps less well-known is that the wood is also home to a large population of adders!
Our special Wistman's Wood Gift Collection contains:
a reviving rosemary & orange aromatherapy candle
a surprise aromatherapy soap on a rope
a large intriguing aromatherapy bar.
Situated on the south eastern edge of Dartmoor, Haytor offers remarkable views across Dartmoor and the South Devon coast. Possibly the most visited tor on Dartmoor, Haytor is a popular sledging destination when snow falls on the moors and is easily recognised by its impressive granite outcrops. It is also the inspiration behind The Dartmoor Soap Company's own logo.
Our special Haytor Gift Collection contains:
a relaxing Wild Rose & Geranium aromatherapy candle
a floral aromatherapy soap on a rope
a large scented artisan aromatherapy bar.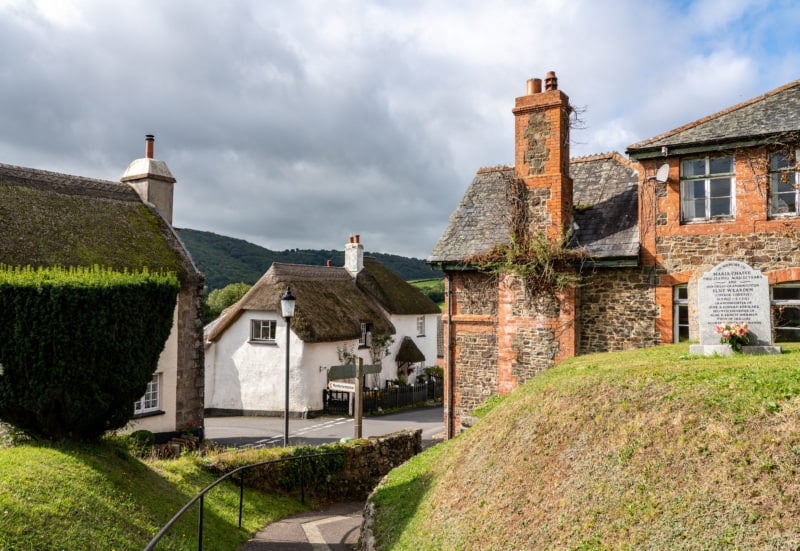 Situated near the north eastern border of Dartmoor National Park, Steps Bridge was built at the beginning of the 19th century spanning the River Teign and travelling through the National Trust's Dunsford Wood and Dunsford Local Nature Reserve. These beautiful surroundings offer fantastic walks and opportunities to spot unusual flora and fauna including kingfishers, dippers and otters. The quaint neighbouring village of Dunsford is situated nearby with a large number of historic cob and thatched cottages, some of which date to the late medieval period.
Our special Steps Bridge Gift Collection contains:
a relaxing Lemon & Palmarosa aromatherapy candle
a generous reviving Lemon & Mint soap on a rope
a large aromatherapy bar made with local

beeswax

.